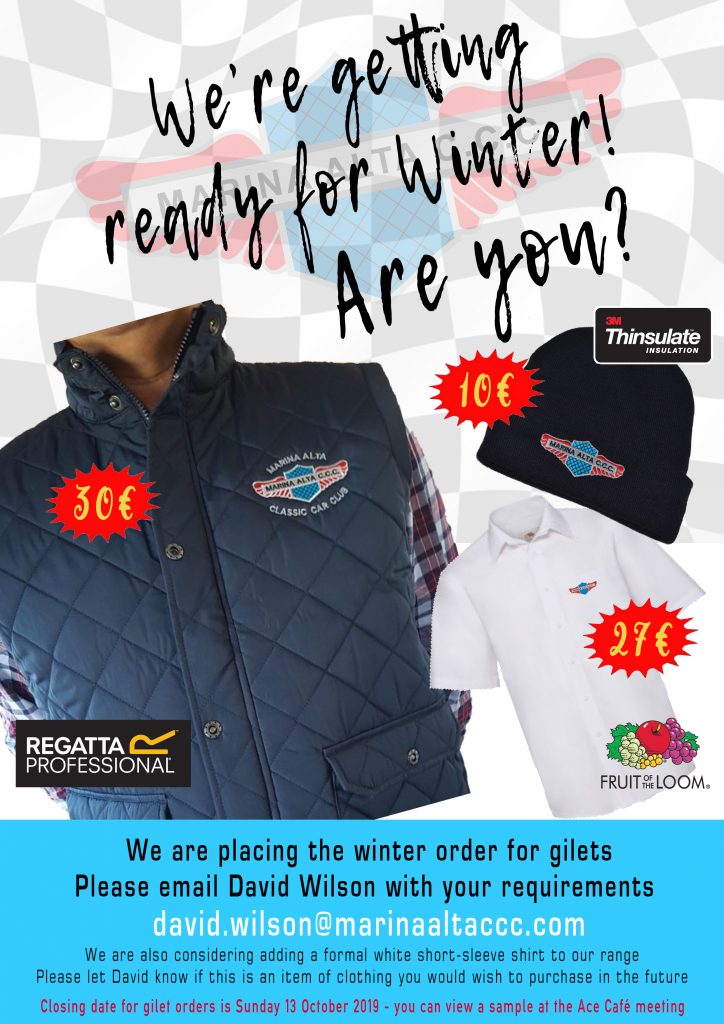 We are preparing for the winter and are about to place an order for gilets but we need to gauge the interest because, at 30€, these are expensive items and we don't want to hold too many in stock. The gilets are high quality items from the Regatta Professional range and have the club logo embroidered on the left breast.
In addition, we are considering adding a short sleeved dress shirt to our range, at 27€. These are white cotton poplin shirts from Fruit of the Loom with the club logo embroidered on the left breast. Please select your size from this link: http://www.our-catalogue.com/WEWO/?search=ss411 (the image is shown in blue but it is available in white).
Please place your order, with your membership number, with David Wilson using david.wilson@marinaaltaccc.com. Your item(s) will be included on the next order.
A gilet can be viewed at the next Ace Café meeting at Saxo's, Moraira, on Sunday 13th October 2019, which is also the closing date for orders.