Caveat Emptor
Below are advertisements received from both members and non-members who wish to sell a classic car. But, please note, caveat emptor, the club and its officers accept no responsibility for the quality, performance or legality of these cars or the actions of the sellers. It is important that you make your own enquiries and make your own judgement about whether to purchase or not.
2000 Jaguar S-type Executive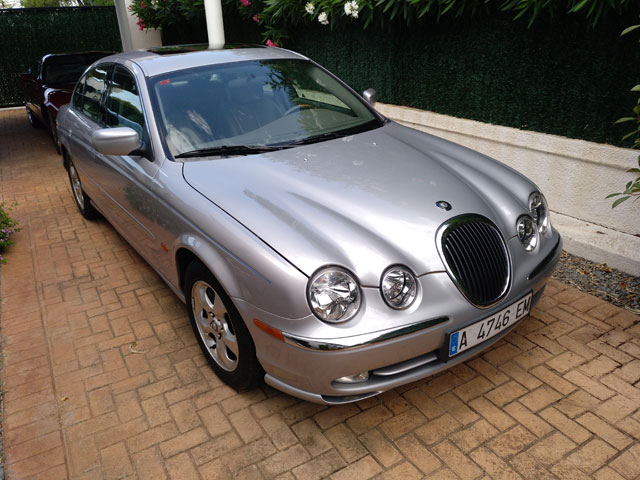 Jaguar S-type Executive 3.0 V6 petrol engine, documented 44615km. Automatic gearbox.
First registered 2000 on Spanish plates with ITV to June 2021.
This 5 seat car is in excellent condition throughout. Colour is silver with full leather interior. The dashboard and door trims are walnut veneer. Other features include electric sunroof, cruise control, centre armrest, split folding rear seats, radio, multi CD player, electric memory seats, Jaguar mats and parking sensors. The air conditioning system was regassed in June 2020. Full size spare wheel.
10.000€ 8.500€ REDUCED
Contact: Marion Kimblin
Email: marion.kimblin1@gmail.com
Want to advertise on this page?
For the benefit of our members, we are happy to advertise your classic car for sale. There is a small charge for non-members. Please email Trevor Kirkham: trevor.kirkham@marinaaltaccc.com