Caveat Emptor
Below are advertisements received from both members and non-members who wish to sell a classic car. But, please note, caveat emptor, the club and its officers accept no responsibility for the quality, performance or legality of these cars or the actions of the sellers. It is important that you make your own enquiries and make your own judgement about whether to purchase or not.
1993 Ford Escort XR3i Cabriolet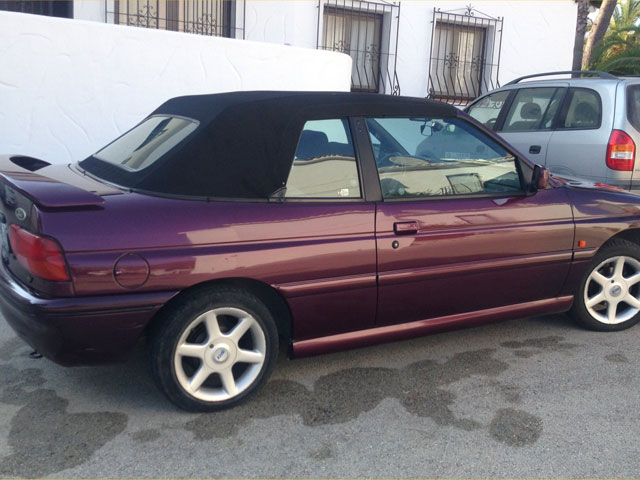 1993 Ford Escort XR3i Cabriolet with 1.8i engine in very good condition. Imported from Germany and transferred onto Spanish plates. It passed the ITV in December 2018. Roof is manual and is in perfect condition with no leaks. Handles really well and is great to drive. It has 57.311km on the clock.
The only reason it is up for sale is because I had an accident in December 2017 (not in the car) and now cannot easily drive a manual car. It has hardly been driven in the last year and it is such a great car it seems a shame for someone not to use it.
I am happy for anyone to come and have a look/take it for a test drive to see how great it is.
2500€ ono
Contact: Jayne Wintle
Phone:
636 942 359
Email:
jayne_wintle@hotmail.com
Want to advertise on this page?
For the benefit of our members, we are happy to advertise your classic car for sale. There is a small charge for non-members. Please email Trevor Kirkham: trevor.kirkham@marinaaltaccc.com