News Flash – 16th March 2019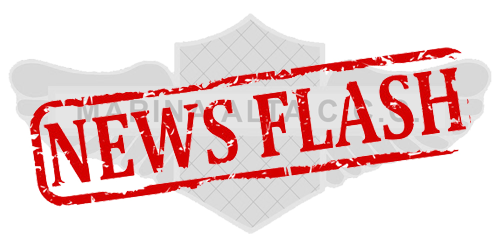 Please find attached the latest news flash, which includes information about the Spring Ball (29 March 2019), the chosen charity for 2019 and the Spring Gallop (24-26 April 2019).
Also included is news that the club has recently received approval for the club statues from the Valencian authorities, the result of several years effort; well done to all involved.

News Flash – 23rd February 2019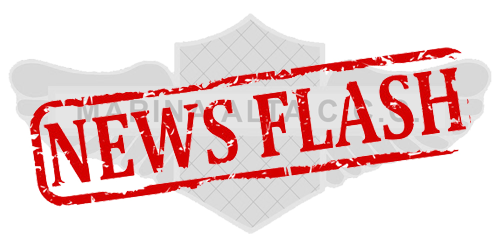 Dear Members, please see the latest News Flash, including information on the Spring Ball and the Spring Gallop Rally.

Spring Ball 2019 – Revised Menu
Due to popular demand the menu has been revised to include Beef Tenderloin with Pepper Sauce in place of the Oxtail.

News Flash – 6th February 2019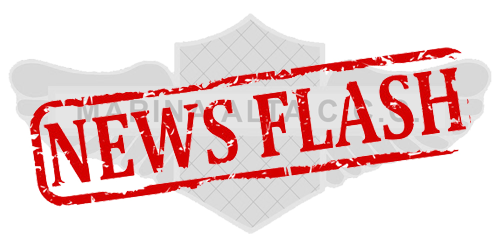 Dear Members, here is the latest update of what is coming up in the club including February Rally, Spring Ball with the menu and Javea Players latest production.

News Flash – 15th January 2019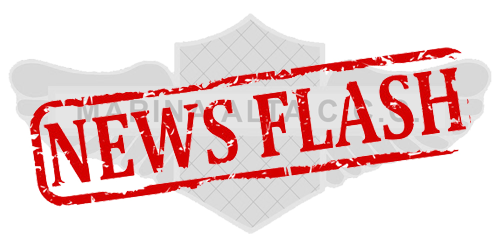 Please find attached the latest news flash for members with information about the AGM and Membership Renewal:

News Flash – 4 January 2019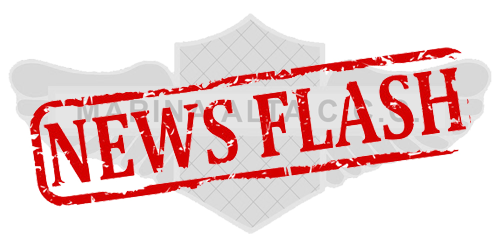 Please find attached the latest news flash for members and the menu for the optional lunch at the AGM:

Restoration of my Jensen Interceptor Mk III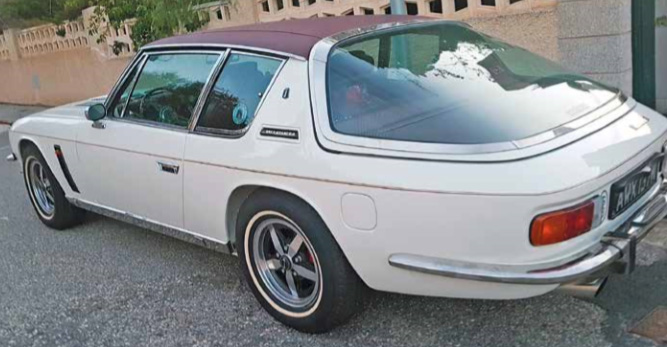 Kevin Fogarty, a member of MACCC, has been restoring a Jensen Interceptor Mk III from the bottom up. Here is his story, which was taken from the recently published Winter 2018 edition of Torque, the Jensen Owners' Club magazine.

December 2018 'Christmas Hat' Rally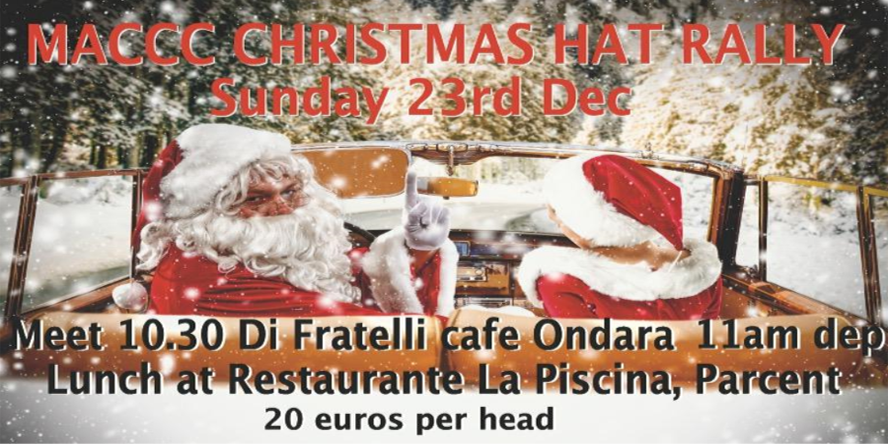 More information on the Events page.

Christmas Gala Ball Raffle 2018
This year it has been decided that any member may buy a raffle ticket for this event regardless of whether they are attending or not.
Each member is allowed one ticket at a cost of 10€. These will be on sale by myself at the Ace Café on 9th December 2018. You can also pay online by emailing me at david.moran@marinaaltaccc.com and paying into the MACCC bank account with your name in the reference field. This online option closes at 18:00 on 13th December 2018. Any unpaid tickets will not be entered into the draw.
Tickets for anyone not attending will be held by me. If you win your prize will be drawn from one of six prize envelopes. I will contact any winners after the event to co-ordinate picking up the prizes.

News Flash – 3rd December 2018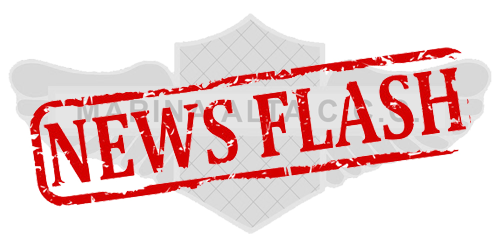 Please find attached the latest news flash for members: