The club normally holds two meetings a month; one is the Ace Café social get-together and the other is a rally. The Ace Café is normally the second Sunday in the month and the rally is the fourth Sunday in the month.
Ace Café
Members and their visitors and friends are welcome to the Ace Café, which is held at El Campo Bar and Restaurant in Javea between 10:30 and 13:00. You are welcome to come along and view member's cars in the car park and pop in for a chat.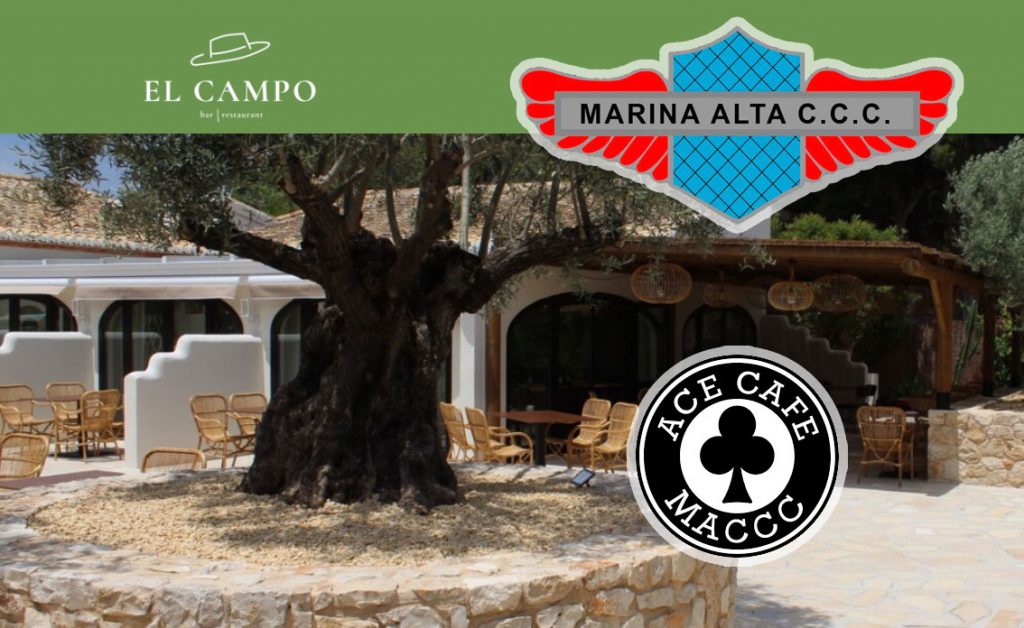 Monthly Rally
We hold different types of rallies throughout the year. There are two multi-day rallies; one in April and the other in September and there's the festive Christmas Hat Rally in December. In the summer the weather is too hot and the roads are more crowded so the July and August rallies are normally short and held in the evening. In May we hold the Concours Day, see video below, where members brush up their cars and show them off. This generally takes place at Denia Marina. The other months are more 'normal' with a rally starting at 10:30, travelling around 100km and lasting around 2 hours, with a coffee stop and ending up at a restaurant for lunch. In one of these 'normal' months we end up at a BBQ site where we hold a Charity BBQ or Paella event to raise money for our chosen annual charity.
Typical rally calendar
January
Normal rally
February
Normal rally
March
Normal rally
April
Spring Gallop Rally

(3 or 4 days)

May
Concours d'Elegance
June
Normal rally

(includes charity event)

July
Evening rally
August
Evening rally
September
Annual Rally

(4 or 5 days)

October
Normal rally
November
Normal rally
December
Christmas Hat Rally